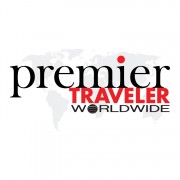 Premier Traveler Worldwide Magazine reports that it was hacked during The New Year Celebrations and after weeks of working its way back, the hacker struck again; corrupting files, taking the company's ported phones, email, and data. "I guess it is true that no one is immune to hackers," said PT's Executive Director Adam Rodriguez. The New York Times reported that the F.B.I. now ranks cybercrime as one of its top law enforcement activities.
New York, New York, March 9, 2016 (Newswire.com) - Today, Premier Traveler's Executive Director Adam Rodriguez addressed the recent hack of their system this year and explained the new measures in place to combat any future attacks:
"On behalf of our team, we apologize for the necessary period of silence, we take security extremely seriously and have taken every precaution possible. For all of you who have reached out to us, we want to say 'thank you' for the continued support and your loyalty. Trust me we really missed all of you and look forward to catching up on your travels so far this year!"
"As an added precaution please note our new email and contact information."

Adam Rodriguez, ​Executive Director, Premier Traveler
"As for the unfortunate email, phone and data system issues caused by the hacker, we have decided to turn that into something that can help our readers, business owners by sharing our story and of course we will be asking for your opinions and experiences as well in an upcoming questionnaire for the magazine."
"Premier Traveler is pleased to inform you that our production is back on track and we plan to accomplish all the goals we set last year including makeup for this missed issue. PT has a lot of surprises coming your way, and as always it is your input that matters most!"
Adam Rodriguez
Executive Director, Premier Traveler
646-330-8289
Media Contact:
Premier Traveler Worldwide
41 Madison Avenue|31st Floor
New York| New York |10010
As an added precaution, Premier Traveler's new email and contact information:
Share: